Carol is passionate about making a difference and contributing to others. She loves life, especially now - at age 74. For over 51 years, Carol has worked as a Registered Nurse, and she currently works "virtually". She spent 2020 actively studying the topic of "happiness" and is very excited about this chapter of her life. A person of deep faith, Carol says, "It is a privilege and simply great to be alive."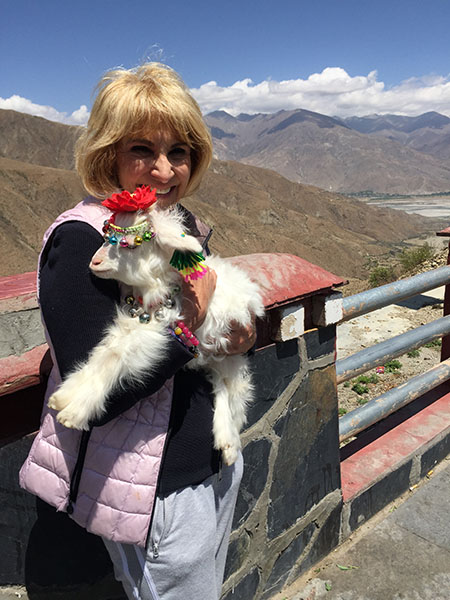 1. What is your idea of a moment of perfect bliss? Waking up at 5AM to start my day, a great cup of coffee, prayers/meditation, then a great work-out and a fabulous breakfast.
2. What was one of your biggest "aha" moments? I practiced a slow jazz number called "Got Those Blues" on the piano for what seemed like 1000 times. It finally made sense! And…..I could play the whole piece all the way through!
3. What hopes and dreams did you have twenty years ago? To be in love and to own my own home over-looking the Pacific Ocean.
4. What do you love about aging? I have never been happier in my whole life. I am healthy, physically strong, highly energetic, and make sure I am making a difference for others.
5. What talent would you like to have? To play the piano fluently! To sing!
6. What are you most proud of yourself for? That I served in the United States Army Nurse Corps at age 21 near the end of the Vietnam War; that I have led programs for Landmark Worldwide to more than 20,000 people.
7. What would you like to be remembered for? Being kind, loving, generous, so much fun, and full of life.
8. What do you most treasure? My relationship with my mother who died 19 years ago. We were Mother/Daughter and also Girlfriends. We laughed all the time.
9. If you could invite 3 people - living or dead - to dinner, who would you invite? My Mother, Mother Theresa, and my best friend, Candace.
10. If you could have one great adventure, what would it be? To live in Northern Italy in a beautiful villa for 6 months and learn Italian.
11. What's your favorite word? Alacrity.
12. What's your favorite sound? The C-Minor chord on the piano.
13. Who's your favorite musician/band? Van Morrison; The Bee Gees
14. Among the places you have traveled to, what was your favorite? Italy
15. What's a place you would love to travel to and have never been? Dubai
16. What is your favorite guilty pleasure? Watching Hallmark Movies on a Saturday from morning until night with great meals in between with my BFF.
17. Why did you choose to be a Love of Aging Community Circle Host? The thought of being with people I love once per month for 1 ½ hours and having wonderful, generative conversations with them seems very beautiful and fulfilling to me. And that I would get to listen to what they are creating in their lives.