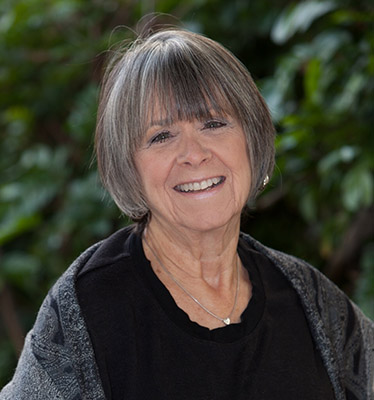 Molly Byock is an early "Boomer", who was loved in a wonderful family on the Jersey shore. She was an elementary and special ed teacher, who left education for other adventures that concluded with her retirement after 24 years with Toyota Motor Sales USA, Inc. She has been blessed by much but mostly by the incredible beings she has met along her journey.
1. What is your idea of a moment of perfect bliss? Gazing at nature's beauty; including the faces of my loved ones.
2. What was one of your biggest "aha" moments? God is real, and I really can make a difference!
3. What hopes and dreams did you have twenty years ago? My life would turn out just fine!
4. What do you love about aging? The perspective which gives me wisdom to appreciate each moment.
5. What talent would you like to have? Singing!
6. What are you most proud of yourself for? Being a good friend and excellent volunteer.
7. What would you like to be remembered for? That I loved you!
8. What do you most treasure? Family
9. If you could invite 3 people - living or dead - to dinner, who would you invite? Jesus, Oprah, Ram Dass
10. If you could have one great adventure, what would it be? To marry and have children
11. What's your favorite word? Namaste
12. What's your favorite sound? Children giggling
13. Who's your favorite musician/band? The Beatles
14. Among the places you have traveled to, what was your favorite? Puerto Rico
15. What's a place you would love to travel to and have never been? Kyoto, Japan, and India
16. What is your favorite guilty pleasure? Television and food
17. Why did you choose to be a Love of Aging Community Circle Host? I have participated in one and found it delightful. I recognize the positive impact it has had on me and want to share that with those I love.