By Molly Byock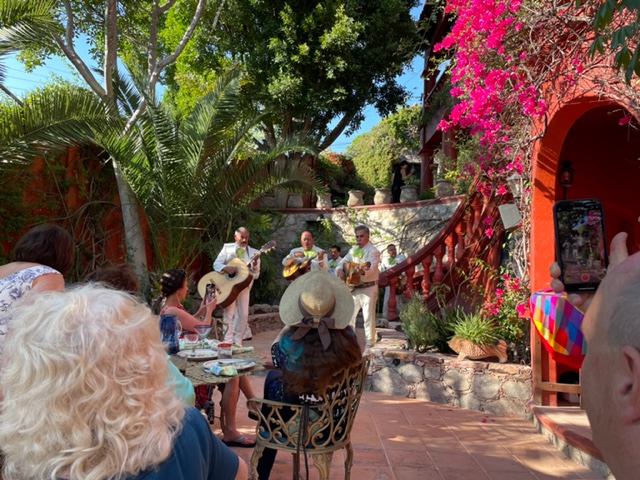 At age 76, I have discovered the magic of saying yes and the power of that single word to alter my relationship with aging. During this past year, two such "yeses" converged, and my life took a remarkable turn.
In December 2021, Love of Aging announced a Destination Workshop to be held in San Miguel de Allende, Mexico, in April 2022. I don't consider myself a traveler, and my right knee has been giving me problems, so I was wary about signing up. It seemed like a fun opportunity to break out of the Covid pandemic isolation though, and the workshop topic, "discovering and designing an unparalleled next chapter," seemed tailor-made for me. So, I said yes, knowing that giving my word was serious business.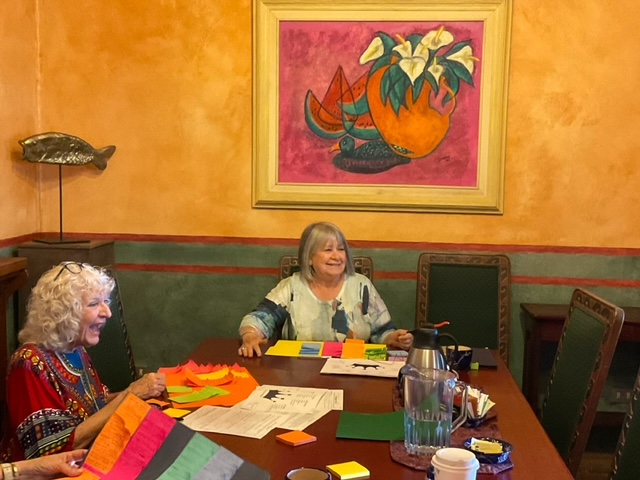 In January 2022, my loving brother, who is a physician, very diplomatically suggested I consider selling my townhouse and buying a one-story home. He also recommended that I move to Laguna Woods Village, a 55+ community where my Mom lived years ago. I felt intense resistance to his idea. I didn't want to give up my beloved townhouse and neighborhood.
However, I quickly realized my baby brother was right – an always infuriating feeling. (If you have a younger sibling who is super smart, you know what I mean.) But I surrendered and said yes, knowing my knees would thank me.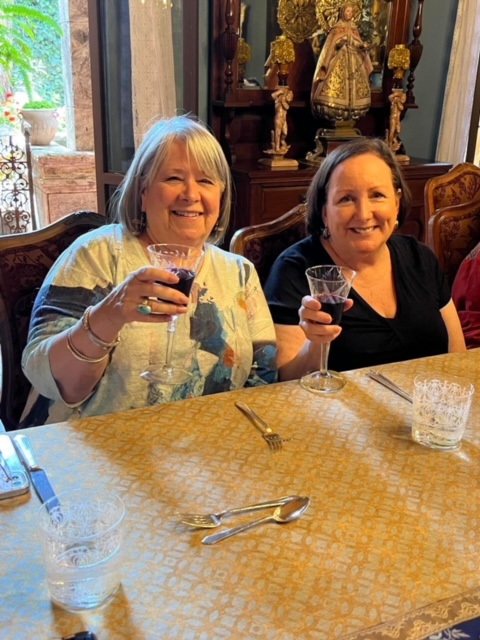 Being a woman of my word, I immediately got into action. I found two realtors to facilitate the sale of my townhouse and purchase of my new home. I began packing up my things to 'de-personalize' my current home in preparation for the Open House. I also started making weekly treks to Laguna Woods to find my new dream home.
February and March flew by as I went through the home editing process to determine what would go to the new house, what would go to Goodwill, and what would go into my suitcase for the trip to Mexico.
Mexico. Wait. What?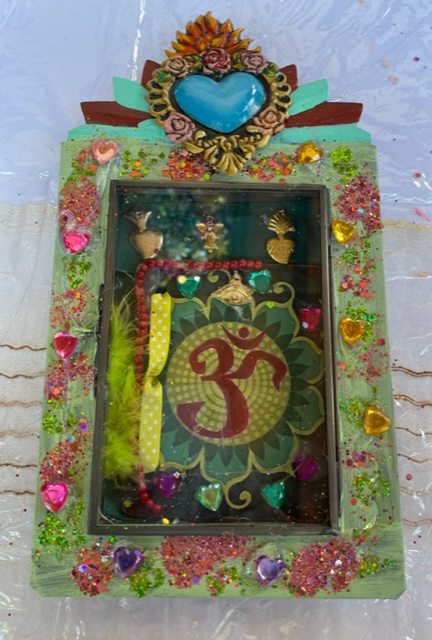 I hadn't imagined my two yeses intersecting in April. And that turned out to be a good thing. Why? Because I never entertained thoughts of "I can't do this."
Instead, I just kept putting one foot in front of the other, handling all the things that needed attention for the sale and purchase of my homes and getting ready for the trip.
On April 17, I flew to Dallas to meet my friend Mallory. We had a wonderful evening at Whiskey Cakes restaurant with my former Toyota buddies. (I retired from my position at Toyota Corporate Headquarters in 2012.) The next morning we flew to Leon International Airport and met more Love of Aging Destination Workshop participants with whom we shared a pre-arranged shuttle ride to San Miguel.
Each morning in San Miguel we gathered for breakfast in the dining room and reviewed the day's agenda. My favorite activities included shopping in town for gifts and mementos; wonderful meals; private tours of fabulous churches, especially the Parroquia de San Miguel Arcangel (constructed with exquisite pink stone) in the center of the town square; being serenaded by mariachis; cocktail parties in local homes, where we met remarkable ex-pats who are contributing to the community; a visit to the Botanical Garden (declared a Zone of Peace by the Dalai Lama); a visit to Fábrica La Aurora, an art gallery with stores and restaurants, where we had a private salon with a local artist who is more enlivened at 82 than most 32-year-olds; and of course, the daily workshop sessions, which opened up my thinking and creativity in unforeseen ways.
I may have left some activities out since I didn't keep notes of our daily adventures. But the overall sense of being bathed in a culture is still with me whenever I am asked about my trip. The colors, the sounds, the tastes, and the people were mesmerizing. The churches and faithful people gave me a refreshing and inspirational sense of spirituality. And the lifestyle and spirit of the ex-pats was intoxicating! Sheer joy!!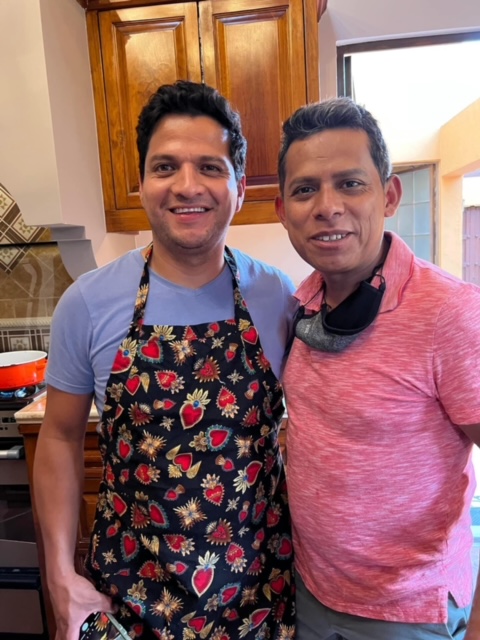 I want to acknowledge the special care we received from our tour guide, Ernesto, and his partner, Luis. They provided professional tours about the rich history of San Miguel. They also cooked delicious meals for us. There was such elegance to the style in which they served.
A delightful bonus was the camaraderie that developed among the workshop participants. In the intimate, fun atmosphere, we got to know one another and shared deeply from our hearts. What a gift to my soul!
Most important was the content of the workshop, which was brilliantly facilitated to have me discover and design my unparalleled next chapter. I am in the early stages of this but feel grateful and confident that my next chapter is already showing my love of aging.
I returned from San Miguel with a new context for my move to the new home, which took place right after I returned. I am seeing aging as an inevitable gift to embrace and my move as an opportunity to reinvent myself rather than an uprooting.
I am typing this from my cozy new home in Laguna Woods, a "fun camp" for older adults! I love my new home which is going through some renovations, all inspired by what I discovered in San Miguel de Allende. I am meeting new friends, joining clubs with engaging activities, and registering for fall classes.
All of this because I said yes…and then yes again.
And there are more yeses to come in my unparalleled next chapter.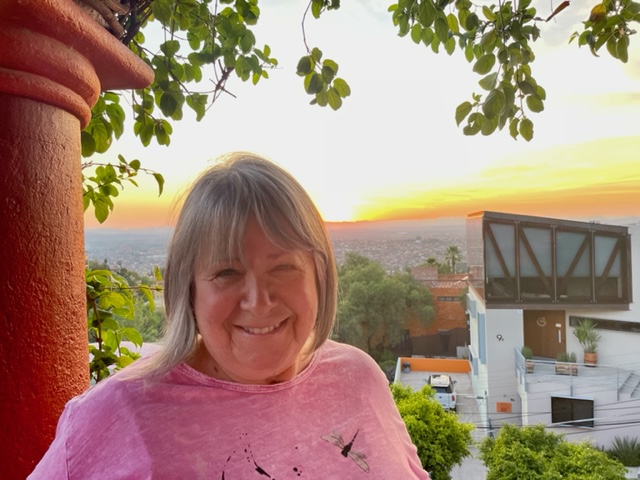 Molly Byock is an early "Boomer", who was loved in a wonderful family on the Jersey shore. She was an elementary and special ed teacher, who left education for other adventures that concluded with her retirement after 24 years with Toyota Motor Sales USA, Inc. She has been blessed by much but mostly by the incredible beings she has met along her journey.