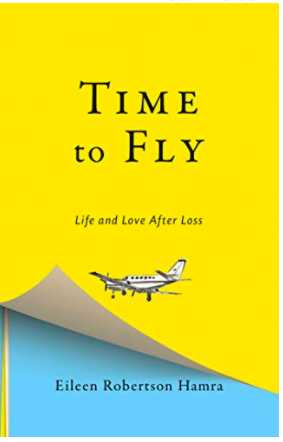 This is a compelling book about loss, love, and one woman's courageous journey of discovering one's life purpose in the face of a world enexpectedly turned upside down.
I had the good fortune to meet and spend two weeks with Eileen Robertson Hamra at a small, intimate retreat in Hawaii designed to create clarity and structure for adults looking for freedom and purpose in thier lives. At that time, Eileen had been widowed for less than a year. She was at the retreat to create a future for herself and her three small children that honored her husband Brian Robertson but also allowed Eileen to move forward in becoming the inspirational leader she was meant to be.
This is a story that will move and inspire, no matter where you are in life. We have all experienced loss in one form or another; loss of a spouse, a parent, a loved one, or maybe a reversal of fortune that shakes us to the core. A Time to Fly: Life and Love After Loss is a book you can't put down. You are pulled into Eileen's journey in such an intimate way you feel as though you are part of her story. Eileen shows us all that it is possible to move forward and create a life larger and more inclusive than we have imagined, one that is filled with meaning and happiness.
Learn more about Time to Fly or order it from our Bookshop HERE.